Thygra works out the details of the editorial realization of board and card games for game publishers. We also offer product management from the original game idea through to the actually published game.
Furthermore, Thygra carries out quality control of your internal game development processes. Within this field, we place special emphasis on the quality of your games' manuals.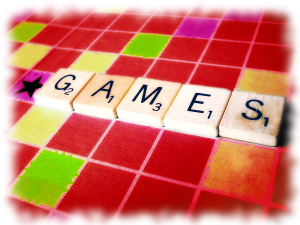 Quality Management of Game Manuals
One of the most important components of a game is its rules manual. Even a single mistake could, at worst, result in an unplayable game. Therefore, it is especially important to have the manual checked by a professional expert.
Thygra specializes in controlling the quality of a game's manual in the final phase of game development. In doing so, Thygra scrutinizes the game manual with regard to quite a number of aspects:
structure and internal organization
graphic design
thematic implemantation
typography
completeness, including rarely used aspects of game play
unambiguousness of phrasing
consistent use of terms
reasonable use and correctness of examples
spelling and grammar
and much more.
Editing & Product Management
Thygra investigates the market potential of game ideas and prototypes. On demand, Thygra accompanies a game's further development, tailored to the needs of the target audience.
Thygra covers the coordination of the complete production cycle of your game, starting with the selection of the game's topic and its components, through topics of illustration and graphics until the final process of printing or production.